10.11.2021
Turun kauppakamari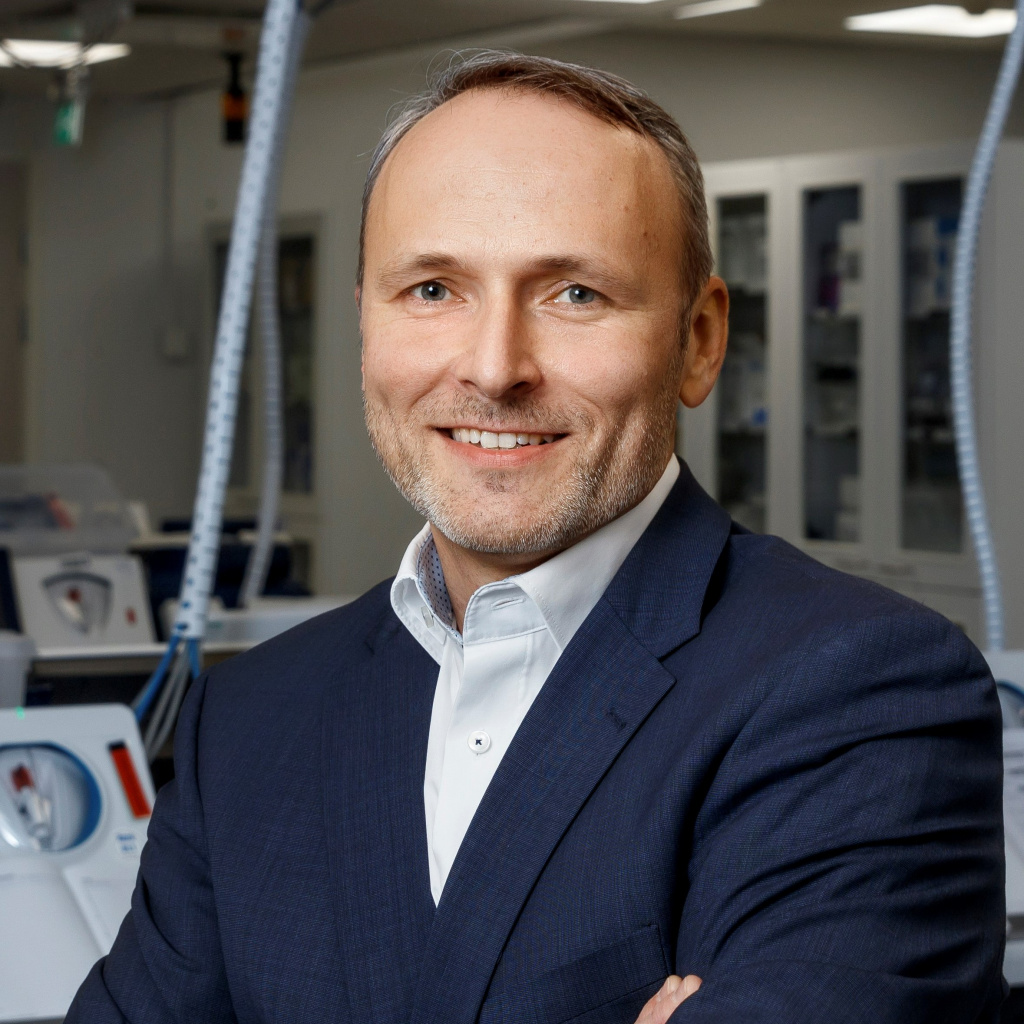 The story of Radiometer dates to 1954, when the company launched the world's first commercially available blood gas analyzer. That was the beginning of a long history of innovation. Radiometer Turku Oy (formerly Innotrac Diagnostics Oy) became part of the rich legacy of Radiometer in 2006 to supply immunoassay reagents for Radiometer's global diagnostics market.
"Today, we're a leading provider of technologically advanced acute care solutions, and our products and solutions are used in hospitals, clinics and laboratories in over 130 countries, providing information on critical parameters in acute care diagnostics", tells Sebastian Krämer, the managing director of Radiometer Turku Oy.
Krämer started his career on the field back in 2014 in Danaher corporation, which Radiometer is also part of.
"I started in a small operating company in Northern Germany, Alltec, developing laser marking solutions for different kinds of industrial and medical solutions. I've always wanted to work and live abroad with my family and in the beginning of 2021, I got the opportunity to lead the site of Radiometer in Turku", Krämer says about his career development.
The importance of doing things instead of just talking is a big part of Krämer's leadership theory:
"Walk the talk; work with the people and be part of the team; motivate and challenge individuals who want to grow."
View in the future
For Radiometer in Turku, one of the success factors is to be located close to the scientific center where the technology has been developed and where you are part of big biotech community.
"Radiometer Turku Oy has grown significantly over the years and we're investing to increase our production capacity. That's an incredibly exciting journey to be part of, but it's had it challenges too, especially on the HR side. Finding qualified employees has been a challenge over the past years and continues to be one. Radiometer Turku is actively working on training the next generation and cross-training employees coming without a biochemical background. Additionally, we are working on attracting non-Finnish experts to move to Turku (like I just did in May this year)", explains Krämer.
As an operating environment Krämer sees that Southwest Finland has it's potential but there is also room for improvement:
"As a company in the Biomedical area, we are supported here by a good network of experts and universities which support us on our innovation path. During the last years a lot has been done to further attract international experts and I personally can see that further actions are planned. One point which I might like to see among future improvements is to get more focus on the infrastructure – better flight connections from Turku or a faster train to Helsinki."